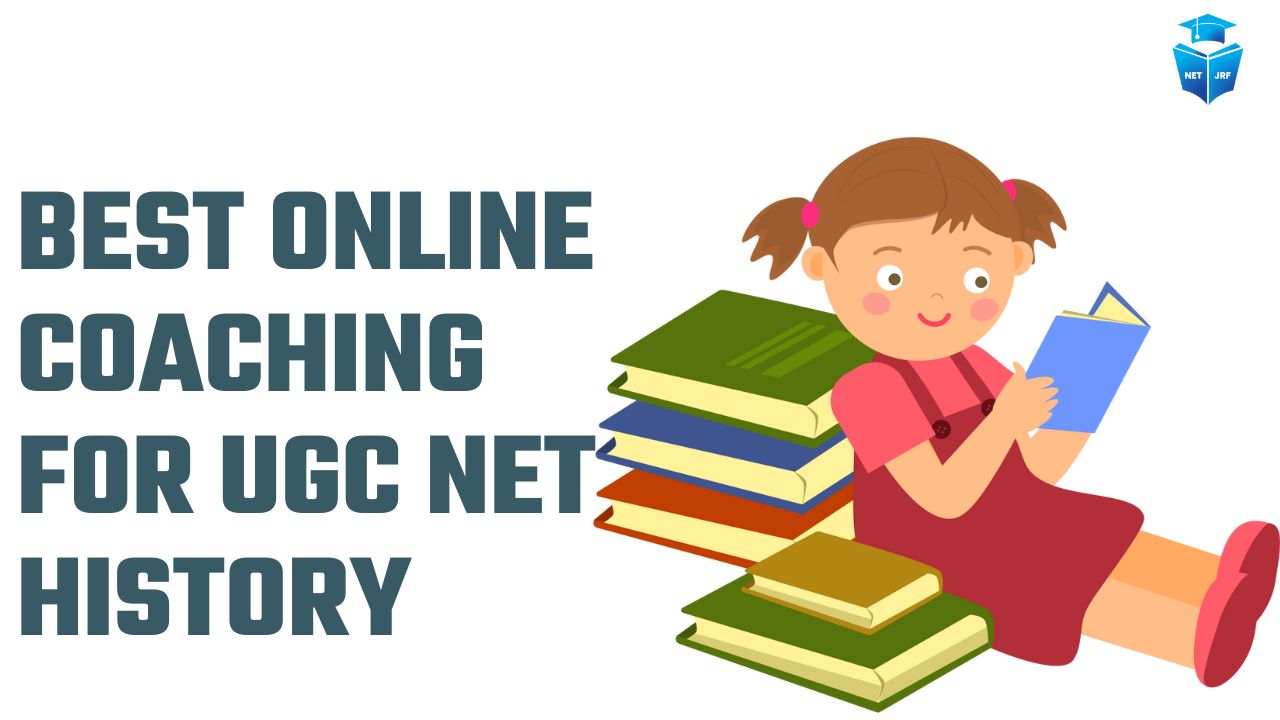 Are you aspiring to clear the UGC NET History Exam with flying colors and secure a Junior Research Fellowship (JRF)? Look no further! In this article, we will explore the best online coaching platform for UGC NET History with JRFAdda. With its unique approach to teaching, extensive study materials, and expert faculty, JRFAdda stands out as the ultimate destination for history enthusiasts seeking to excel in their exams.
Why Choose Online Coaching?
Convenience and Flexibility
Gone are the days when aspirants had to relocate to another city for quality coaching. Online coaching offers the convenience of learning from the comfort of your home and the flexibility to create a personalized study schedule. With JRFAdda online platform, students can access the study material 24/7, allowing them to learn at their own pace.
Expert Faculty
JRFAdda boasts a team of highly qualified and experienced faculty members who specialize in UGC NET History. Their in-depth knowledge and teaching skills ensure that students receive the best guidance and are well-prepared for the exam.
Interactive Learning Experience
Online coaching platforms like JRFAdda employ various interactive tools and techniques to make learning engaging and fun. From live classes and webinars to discussion forums, students can actively participate in the learning process and clarify their doubts in real-time.
Comprehensive Study Material
One of the highlights of JRFAdda is its vast collection of study materials. The platform provides well-researched notes, books, and practice papers that cover every aspect of the UGC NET History syllabus. This comprehensive approach helps students gain a deep understanding of the subject.
What Sets JRFAdda Apart?
Customized Study Plans
JRFAdda understands that every student is unique and has different learning needs. Hence, the platform offers personalized study plans that cater to individual strengths and weaknesses. This tailored approach maximizes the chances of success in the UGC NET History exam.
Mock Tests and Performance Analysis
To ensure that students are exam-ready, JRFAdda conducts regular mock tests. These tests simulate the actual exam environment, helping students assess their preparation levels. The platform also provides detailed performance analysis, pinpointing areas that require improvement.
Revision and Doubt Clearing Sessions
JRFAdda conducts regular revision sessions to reinforce key concepts and make revision efficient. Additionally, students can participate in doubt-clearing sessions where they can interact with faculty members and get their queries resolved.
Testimonials from Successful Candidates
"JRFAdda made history seem like a breeze! The faculty's expertise and the practice tests helped me immensely in cracking the UGC NET History exam." - Ritu S., JRF Scholar
"I was skeptical about online coaching, but JRFAdda proved me wrong. Their study materials and personalized attention were instrumental in my success." - Rajesh M., Assistant Professor
Conclusion
Choosing the right coaching platform is crucial for success in the UGC NET History Exam. With its convenience, expert faculty, interactive learning, and comprehensive study materials, JRFAdda emerges as the best online coaching for UGC NET History with JRF. So, if you want to ace the exam and take your history career to new heights, enroll in JRFAdda today!
FAQs
1. Is JRFAdda suitable for beginners in history studies?
Absolutely! JRFAdda caters to students of all levels, from beginners to advanced learners. The platform's customized study plans ensure that even beginners can grasp the concepts effectively.
2. Are the live classes at JRFAdda recorded for later viewing?
Yes, all live classes conducted on JRFAdda are recorded and made available for students to access at their convenience.
3. How often are mock tests conducted?
Mock tests are conducted regularly, typically on a weekly or bi-weekly basis, to help students assess their progress.
4. Can I interact with the faculty outside of live classes?
Yes, JRFAdda encourages student-faculty interaction. Apart from live classes, you can connect with the faculty through discussion forums and doubt-clearing sessions.
5. Does JRFAdda offer any scholarships or discounts?
JRFAdda periodically offers scholarships and discounts. Stay updated with their website and announcements to avail of such offers.