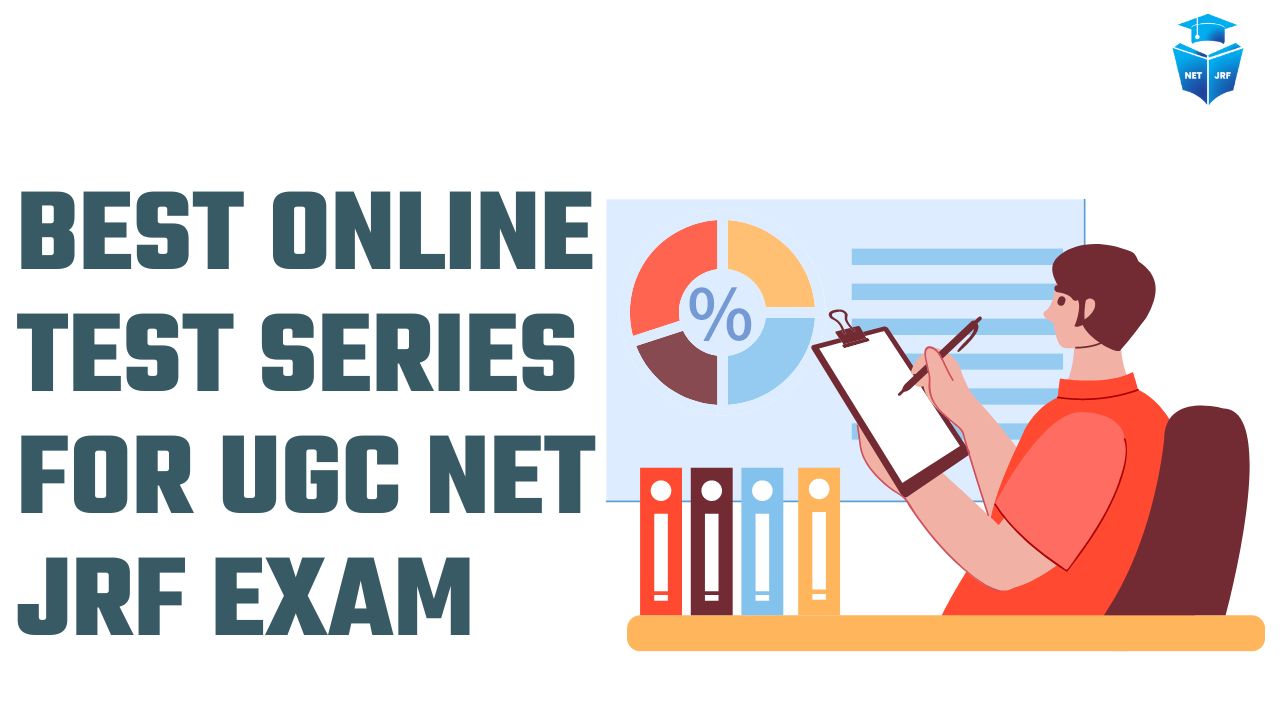 Best Online Test Series for UGC NET JRF Exam : Are you gearing up for the UGC NET JRF Exam and looking for the best online test series to boost your preparation? Look no further! In this comprehensive guide, we'll explore the top-notch online test series provided by JRFAdda that can immensely benefit your UGC NET JRF Exam preparation journey. From curated study materials to simulated exam environments, JRFAdda has got you covered.
Introduction to UGC NET JRF Exam
The UGC NET JRF Exam stands as a gateway for candidates aspiring to pursue research and teaching careers in various universities and institutions across India. With a vast syllabus spanning numerous subjects, an effective preparation strategy is crucial.
The Significance of Online Test Series
Online test series have revolutionized exam preparation by providing candidates with a platform to practice, evaluate, and enhance their understanding of the subjects. They simulate the real exam scenario and help candidates manage time efficiently.
JRFAdda: Your Ultimate Test Series Partner
Comprehensive Subject Coverage
JRFAdda online test series cover a wide array of subjects, ensuring that candidates from various disciplines find appropriate resources tailored to their needs.
Simulated Exam Environment
The test series on JRFAdda platform replicate the actual UGC NET JRF Exam environment. This familiarizes candidates with the exam pattern, reducing anxiety on the D-day.
In-Depth Performance Analysis
JRFAdda provides detailed performance analysis after each test. This analysis offers insights into your strengths and weaknesses, enabling you to focus your preparation where it matters the most.
Benefits of Choosing JRFAdda Test Series
Personalized Learning Experience
JRFAdda platform adapts to your learning pace. It suggests study materials and test series based on your performance, creating a personalized study plan.
Time Management Enhancement
Through regular practice, candidates learn to manage their time effectively during the actual exam, improving their chances of completing the paper within the allocated time.
Identifying Strengths and Weaknesses
The performance reports provided by JRFAdda help you identify the topics you excel in and areas that require more attention, allowing you to strategize your study plan accordingly.
Success Stories: How JRFAdda Made a Difference
Several aspirants have attributed their success to JRFAdda test series. These success stories stand as a testament to the effectiveness of the platform in helping candidates achieve their goals.
Tips to Maximize Your Test Series Experience
Consistent Practice
Regular practice is key to mastering any exam. Allocate specific time slots for test series practice and stick to the schedule.
Analyzing Solutions
After attempting a test, invest time in understanding the solutions to questions you got wrong. This helps in avoiding similar mistakes in the future.
Revision and Improvement
Use the test series to revise topics you've studied. The repetition reinforces your understanding and boosts retention.
Frequently Asked Questions (FAQs)
Is the test series suitable for all UGC NET JRF subjects?
Yes, JRFAdda offers test series for a wide range of subjects covered under the UGC NET JRF exam.
Can I access the test series on mobile devices?
Absolutely! JRFAdda platform is mobile-friendly, allowing you to practice on the go.
How often are new questions added to the question bank?
JRFAdda regularly updates its question bank to ensure a fresh set of questions for practice.
Can I attempt specific topics separately?
Yes, you can choose to attempt tests based on specific topics, helping you focus on areas you find challenging.
What sets JRFAdda test series apart from others?
JRFAdda test series offer a unique blend of subject coverage, performance analysis, and personalized learning experience that sets it apart from the rest.
Conclusion
In conclusion, JRFAdda online test series can be your ultimate ally in conquering the UGC NET JRF Exam. With its comprehensive coverage, simulated exam environment, and insightful performance analysis, you'll be well-prepared to excel on exam day.