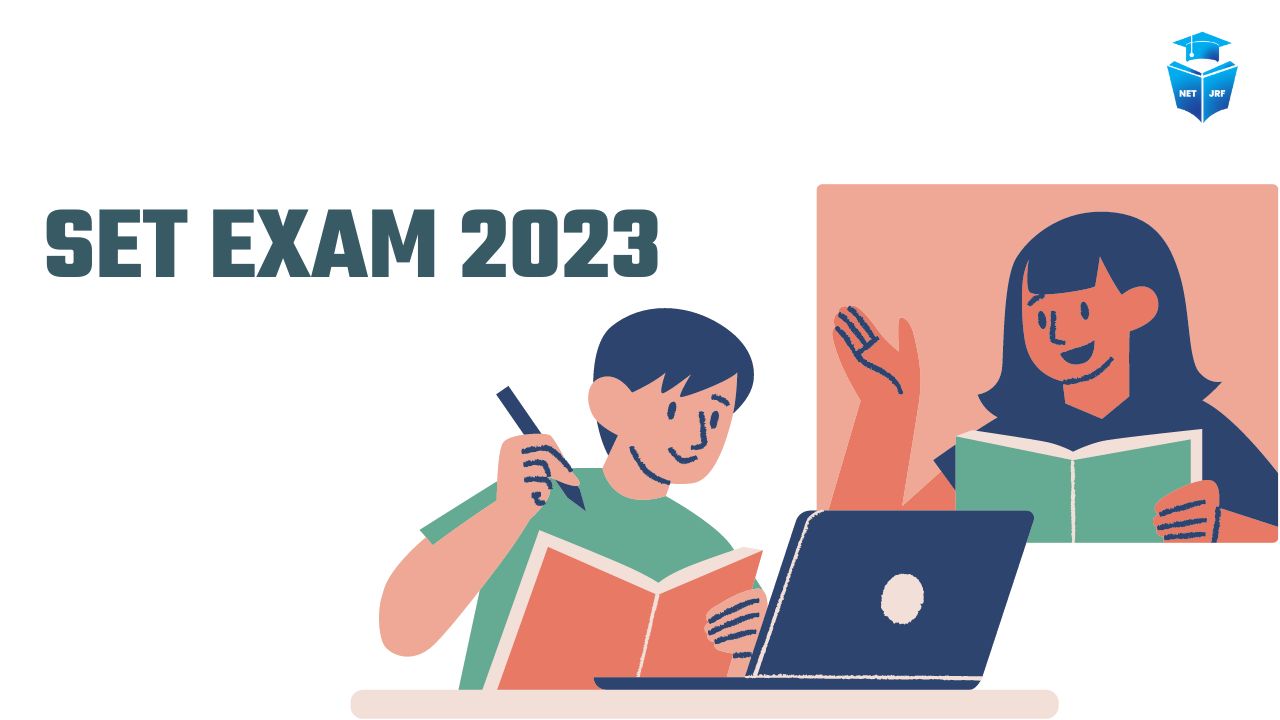 SET Exam 2023 - JRFAdda is a popular online learning platform that provides study material, test series, and guidance for candidates preparing for various competitive exams, including the SET Exam 2023. With the upcoming SET Exam 2023, JRFAdda has become a go-to destination for aspiring candidates to prepare for the examination.
SET (State Eligibility Test) is a competitive examination conducted by various state governments in India to determine the eligibility of candidates for the post of Assistant Professor in colleges and universities within the state. The exam is conducted in various subjects, including Science, Arts, Commerce, Management, and Humanities.
JRFAdda offers a comprehensive range of study material, including subject-wise notes, practice sets, previous years' question papers, and mock tests, to help candidates prepare for the SET Exam effectively. They also provide guidance and counselling to help candidates choose the right career path and understand the eligibility criteria and exam pattern.
In addition, JRFAdda has a team of experienced faculty members who provide online classes and lectures to help candidates clear their doubts and prepare for the examination. The faculty members are experts in their respective fields and have a deep understanding of the SET Exam 2023-2024.
JRFAdda also offers various test series, including subject-wise, full-length, and topic-wise tests, to help candidates assess their performance and identify areas where they need to improve. The test series are designed to simulate the actual exam pattern and provide candidates with a real-time experience of the exam.
Conclusion
In conclusion, JRFAdda is an excellent Online platform for candidates preparing for the Rajasthan SET Exam 2023. With their comprehensive study material, online classes, and test series, JRFAdda provides candidates with the necessary tools and guidance to prepare for the exam effectively and excel in their career as Assistant Professors.
SET Exam FAQs
1. What is my rank on all state basis in SET?
Rank is not assigned in SET
2. In general, has the candidate got to appear for SET in the subject of his / her postgraduation only? In which subject should he / she appear in case SET is not conducted in the subject of his / her post-graduation.
For latest and detailed eligibility conditions please refer to the Information Bulletin / Notification on the official website, as per which the candidates are advised to appear in the subject of their post-graduation only. The candidate whose post-graduation subject is not included in the list of SET subjects, may appear in a related subject. In such a situation, the candidate should go through the syllabi of subjects in which SET is conducted and appear in a subject that is closest to the subject of post-graduation of the candidate. However, the suitability of any candidate for a teaching position lies within the jurisdiction of the appointing authority.
3. In general as far as subjects of interdisciplinary nature are concerned can a candidate be appointed to the post of Assistant Professor in a particular subject if his / her Master's degree is not exactly in that subject but in a related subject.
Suitability of a candidate for any teaching position is within the purview of the appointing authority
4. What are the subjects in which SET is conducted?
SET in various subjects is being conducted in disciplines falling under Humanities including languages, Social Sciences and some Science subjects.
5. The result of final year examination of Master's Degree is awaited, OR The Candidate is in First year / Second year / Final Year of Master's Degree. Is he/she eligible to fill the online application form of SET?
Those who are pursuing their Master's degree or equivalent course or candidates who have appeared for their qualifying Master's degree (final year) examination and whose result is still awaited or candidates whose qualifying examinations have been delayed may also apply for this test. However, such candidates will be admitted provisionally and shall be considered eligible for award of JRF/eligibility for Assistant Professor only after they have passed their Master's Degree OR equivalent examination. Such candidates must complete their Master's degree or equivalent examination within two years from the date of NET result with required percentage of marks, failing which they shall be treated as disqualified.
As always, if you have any questions or feedback, we'd love to hear from you. You can reach us on support jrfadda@gmail.com
or
Call support - +91 8955296472 ,+91 6375278950 ,+91 6350183347
Download JRFAdda App for Updated Videos, Free Topic-Wise Quizzes, and Free Mini Mocks
Download Free Study Material Here
Let's connect with JRFAdda
🚀 Download the JRFAdda App here
🚀 YouTube Channels : JRFAdda NET SET Asst Prof & All Teaching Exams