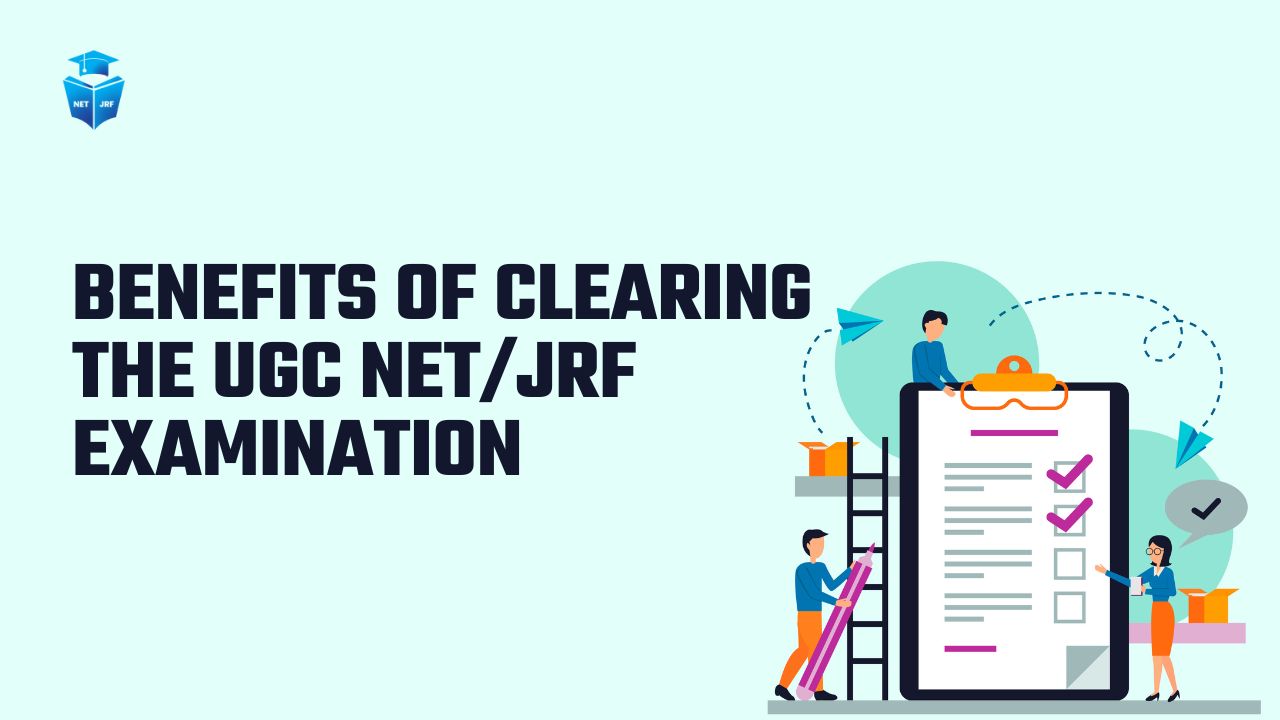 UGC NET Exam Overview
The National Testing Agency (NTA) has been entrusted by the University Grants Commission (UGC) with the task of conducting UGC-NET Exam, which is a Test to determine the eligibility of Indian nationals for 'Assistant Professor' as well as 'Junior Research Fellowship and Assistant Professor' in Indian Universities and Colleges.
The UGC-NET is being conducted by the National Testing Agency (NTA) in Computer Based Test (CBT) mode w.e.f. December 2018 onwards.
Awarding of Junior Research Fellowship (JRF) and/ or Eligibility for Assistant Professorship depends on the aggregate performance of the candidate in Paper-I and Paper-II of UGC-NET. The candidates qualifying only for Assistant Professorship are not eligible to be considered for the award of JRF. Candidates who qualify the eligibility test for Assistant Professorship are governed by the rules and regulations of the concerned Universities/Colleges/State Governments, as the case may be for recruitment of Assistant Professor.
UGC-NET is conducted twice every year (June & December). Due to the outbreak of COVID- 19 pandemic in 2020 & 2021, the cycles of UGC NET were merged and conducted together.
In order to regularize the UGC-NET examination cycle, the National Testing Agency (NTA), with the concurrence of UGC is conducting UGC NET December 2022 in the month of February & March 2023 in 83 subjects, at selected cities across the country.
Going a step further and to regularize the exam cycle, the NTA has released exam dates for the later half of the year and the exam will be held from 13th to 22nd June 2023.
As NTA gears up to conduct the exam in a proper manner, students also need to prepare themselves for the exam in a dedicated manner. One of the things that motivates a person to prepare for an exam is the avenues that are available to him/her after passing the exam. The UGC NET exam is one of the prestigious exams conducted in India and it provides multiple career options to those who are able to crack it.
Our JRF team is the best in the business and almost all of them have already been selected as JRF. So, in your preparation journey we will be the best guide for you and our experienced team will prove to be a vital cog in your preparation journey.
Benefits of clearing UGC NET Examination
1.Becoming eligible for Junior Research Fellowship (JRF)
Qualifying UGC NET exam with good marks would make a candidate eligible for the post of the Junior Research Fellowship. Candidates who have qualified NET-JRF may potentially work as researchers for other companies. Many organizations seek out JRF-qualified individuals to conduct research projects that will be profitable for the organization. These candidates may also open their own research labs as an alternative.
They can also enrol themselves in the Ph.D. courses offered by universities and candidates are awarded a fellowship for five years. The fellowship is offered for the first two years for Rs 31,000 + HRA per month (depending on the institute) and for the following three years for Rs 35,000 + HRA per month (depending on the institute). Qualifying JRF offers a doctorate degree in addition to a stipend similar to that of a regular job.
Several other incentives might also be offered in addition to that, depending on the policies of the relevant university. Depending on their individual program policies, private universities and IIMs provide different fellowships.
2.Becoming eligible for Assistant Professor
Candidates who have qualified for the UGC-NET can pursue a career in teaching as Assistant Professor at prestigious universities all around India. It is basically the most commonly opted profession among UGC NET certificate holders. Candidates can expect lucrative pay from the starting phase itself based on their scores, skills, and colleges.
3.Opportunity to join Public Sector Undertakings (PSUs)
Candidates are also qualified for highly paid jobs offered by Public Sector Organizations if they successfully complete the UGC-NET exam (PSUs). PSUs hire people for executive positions in a variety of fields, including science and R&D, management, corporate communications, human resources, and finance, based on UGC-NET results. Top PSUs that shortlist applicants for UGC-NET recruitment include, among others, BHEL, ONGC, NTPC, and HPCL.
4.Opportunity to register in UGC Academic Job Portal
The University Grants Commission (UGC) has launched a new initiative to assist NET/Ph.D. qualified people in finding suitable employment, on the academic career portal. On this portal, qualified applicants can construct their academic profiles online and look for jobs.
The academic profiles of candidates registered on this platform are also searchable and browsable by universities, colleges, and other businesses. Employers can advertise job openings on this website so that applicants can apply.
5.Accelerated career growth in current job
UGC NET also helps the candidates to gain promotion opportunities and also receive a higher salary in their current job or research on an existing project. This certification serves as evidence that you are qualified for the position.