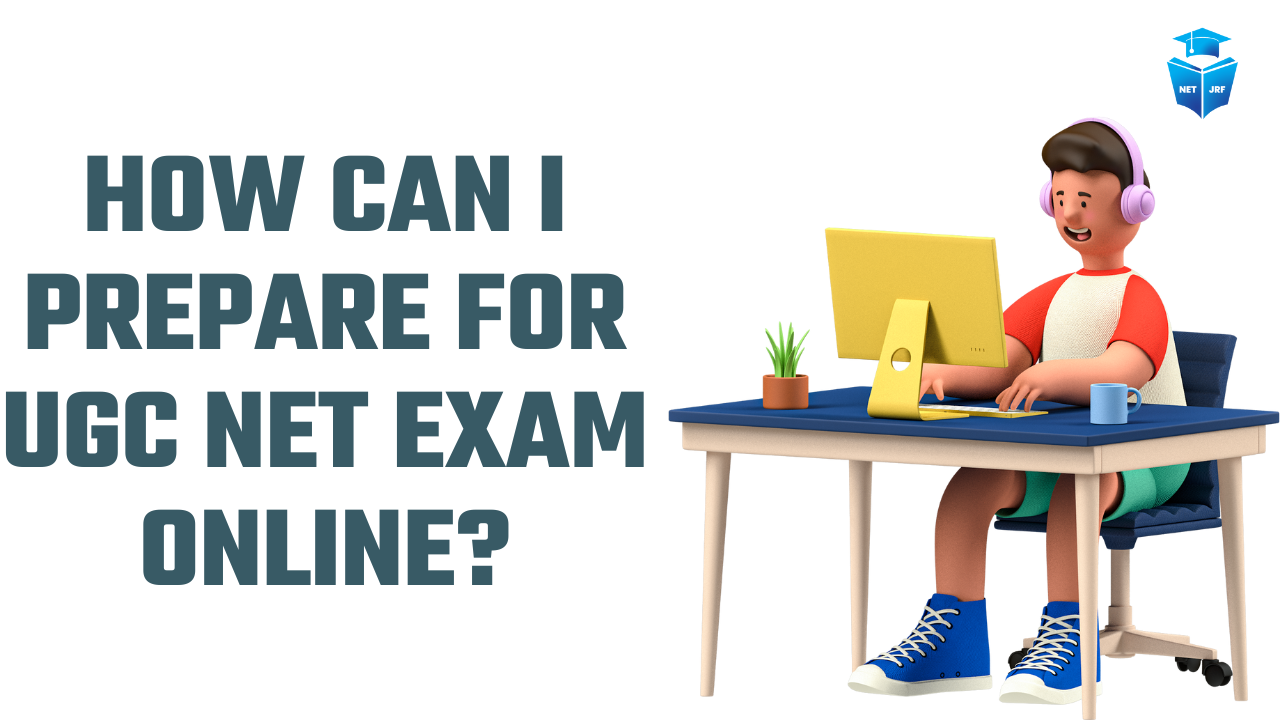 UGC NET Exam is the national eligibility test conducted to determine the eligibility of the candidate for the post of assistant professor and/ or JRF (Junior research fellowship). Preparing for the UGC NET online exam can be a daunting task. As UGC NET 2023 has been released, the candidate has started preparing for UGC NET Examination. There are several questions that come to mind of the aspirants regarding preparation. Especially, whether they should prepare online or offline. This is answered in detail with numerous tips to prepare for UGC NET Exam.
Advantages of preparing UGC NET Exam Online
There are lots of ways and means available to the candidates who are preparing for UGC NET June Exam. Mostly, students prefer online mode to prepare for UGC NET exam. Preparing for the UGC NET exam online offers several advantages over traditional offline methods. Here are some of the key advantages:
Convenience: UGC NET Online preparation allows you to study from the comfort of your own home or any location with internet access. You can create a study schedule that suits your needs and study at your own pace. There is no need to commute to coaching centers or attend physical classes, saving you time and effort.
Flexibility: UGC NET Online preparation offers flexibility in terms of study materials and resources. You can access a wide range of study materials, video lectures, e-books, and practice tests online, which are often updated and readily available. This flexibility allows you to tailor your preparation to your specific requirements and learning style.
Interactive Learning: UGC NET Online platforms often provide interactive learning experiences through multimedia elements such as videos, quizzes, and interactive discussions. This can enhance your understanding of complex topics and improve knowledge retention. Additionally, you may have access to online forums or communities where you can connect with fellow aspirants, share knowledge, and seek clarification.
Mock Tests and Analytics: Online platforms i.e. JRFAdda offer mock tests that simulate the actual UGC NET Exam. Taking these mock tests helps you become familiar with the UGC NET exam pattern, time management, and question difficulty. Additionally, online learning platforms often provide detailed analytics and performance reports, which can identify your strengths and weaknesses, enabling you to focus on areas that need improvement.
Cost-Effective: UGC NET Online preparation can be more cost-effective compared to offline methods. You can find a wide range of free or reasonably priced study materials and resources online. Moreover, JRFAdda online courses offer different pricing options, allowing you to choose the one that suits your budget.
Access to Expertise: UGC NET Online preparation provides access to a diverse range of expert faculty members and experienced mentors. You can learn from renowned educators who specialize in the UGC NET syllabus. This exposure to expert guidance can significantly enhance your preparation and understanding of the subjects.
Time Management: UGC NET Online preparation allows you to manage your time effectively. You can plan your study sessions according to your availability and prioritize topics based on your needs. Additionally, online platforms i.e. JRFAdda often provide features like progress tracking and reminders, helping you stay organized and on track with your preparation....
How can I prepare for UGC NET Exam Online?
Preparing for the UGC NET Exam online can be done individually, but utilizing a reliable platform like JRFAdda can significantly enhance your chances of success. Here are some tips to help you prepare effectively for the UGC NET Exam online:
Understand the exam pattern and syllabus: Start by familiarizing yourself with the exam pattern and syllabus. The UGC NET Exam consists of two papers: Paper I and Paper II. Paper I assesses general teaching and research aptitude, while Paper II tests subject-specific knowledge. Identify the topics you find challenging and allocate extra time to study them.

Create a study plan: After gaining a clear understanding of the exam pattern and syllabus, develop a customized study plan based on your schedule and requirements. Allocate sufficient time to each section and focus more on the areas that require additional attention. Set realistic goals for each study session and track your progress.
Use the appropriate study materials: Choosing the right study materials is crucial for UGC NET Preparation. With numerous online resources available, it's essential to select relevant and reliable study materials. JRFAdda provides comprehensive and concise study material covering all exam-related topics. Additionally, you can refer to recommended books and e-books for further study.
Access online study materials and e-books: Take advantage of e-books, study materials, and online lectures available on reputable websites and platforms. JRFAdda offers specific study materials designed for UGC NET preparation. These resources cover the entire syllabus, facilitating easier studying and revision of different topics.
Utilize video lectures and live online courses: Make use of video lectures and online courses provided by experienced educators. Video lectures can help you understand complex concepts, while online courses offer structured learning modules that cover the syllabus comprehensively. Choose courses that align with your preferred learning style and cover the necessary subjects.
Practice with mock tests: Engage in online mock tests and solve previous years' question papers to practice for the exam. Mock tests simulate the actual exam environment, helping you become familiar with the exam pattern, time management, and question difficulty. Analyze your performance in mock tests, identify areas for improvement, and revise accordingly.
Join online study groups and forums: Participate in online study groups and forums dedicated to UGC NET preparation. JRFAdda provides online platforms and Telegram groups where you can interact with fellow aspirants, discuss topics, share resources, and seek clarifications. Actively participating in such communities expands your understanding and provides valuable insights.
Manage your time and practice regularly: Plan your study sessions effectively by considering your strengths and weaknesses. Allocate adequate time for each subject and topic, focusing more on challenging areas. Consistent practice is crucial, so establish regular study hours and adhere to your schedule.
Stay updated with current affairs: Stay informed about the latest developments in your field of study and related areas. Read newspapers, magazines, and online resources to stay updated on current events and recent research, as they are often included in the UGC NET Exam.
Maintain good health and relaxation: Ensure you prioritize your physical and mental well-being. Get sufficient rest, maintain a balanced diet, and engage in regular exercise. Take breaks during your study sessions and participate in activities you enjoy to rejuvenate your mind.
Remember to stay disciplined, motivated, and focused throughout your online preparation for the UGC NET Exam. Maintain a balanced study routine, take breaks when necessary, & seek clarification for any doubts or queries you may have.