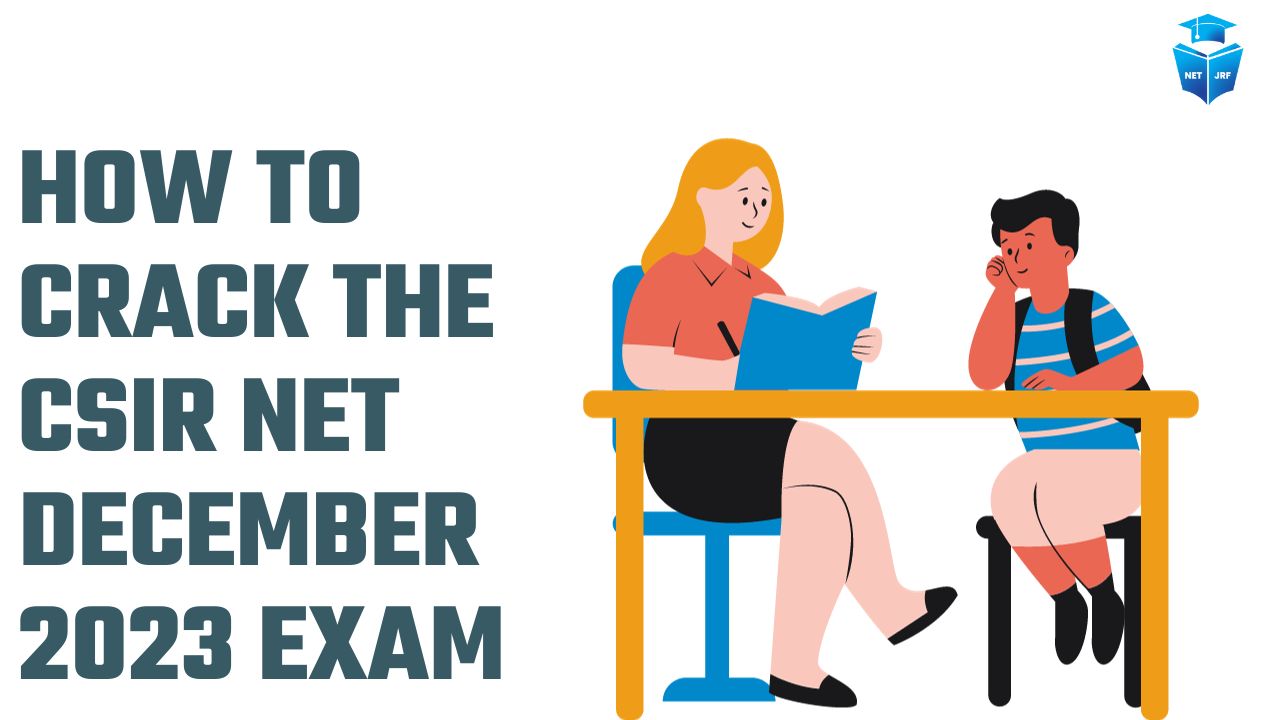 The CSIR NET (Council of Scientific and Industrial Research National Eligibility Test) is a prestigious examination that offers opportunities for aspiring candidates to pursue a career in the field of research and lectureship in India. As the CSIR NET December 2023 Exam approaches, it's crucial to have a well-structured strategy and the right resources to excel. One such resource that has gained immense popularity among aspirants is the JRFADDA team. In this blog, we will explore how you can crack the CSIR NET December 2023 Exam with the support of JRFADDA.
Understanding the CSIR NET Exam
Before delving into the strategies provided by JRFADDA, it's important to understand the CSIR NET Exam format. This national-level examination is conducted twice a year for various subjects like Life Sciences, Chemical Sciences, Earth Sciences, Mathematical Sciences, and Physical Sciences. It consists of three parts - Part A, Part B, and Part C - and tests a candidate's aptitude, subject knowledge, and research potential.
Why JRFADDA?
JRFAdda is a renowned platform that has been assisting CSIR NET aspirants in their journey towards success. They offer a comprehensive range of resources and support that can significantly enhance your preparation:
Expert Faculty

: JRFAdda boasts a team of experienced and qualified faculty members who are well-versed in the CSIR NET syllabus. Their expertise and guidance can help you gain a deep understanding of the subjects.

Quality Study Material

: The team provides meticulously designed study materials that cover the entire syllabus, making it easier for candidates to grasp complex concepts.

Online Classes

: JRFAdda offers online classes, which are a great advantage for aspirants, especially those who might have geographical constraints. These classes are interactive and provide a classroom-like experience.

Regular Mock Tests

: One of the keys to cracking CSIR NET Exam is practice. JRFAdda conducts regular mock tests to help you gauge your progress and improve your time management skills.

Doubt Clearing Sessions

: They conduct doubt-clearing sessions where you can get your queries resolved by expert faculty members, ensuring that you have a clear understanding of the subject matter.
Strategies for Success with JRFAdda
Now, let's discuss some strategies you can implement to increase your chances of success in the CSIR NET December 2023 Exam with JRFAdda:
Understand the Syllabus: Begin by thoroughly understanding the CSIR NET Exam syllabus for your chosen subject. JRFAdda study material can be a valuable resource in this regard.

Create a Study Plan

: Plan your study schedule, allocating sufficient time for each topic. Make use of JRFAdda study materials and online classes to stick to your plan.

Regular Practice

: Solve previous years' question papers and take advantage of JRFAdda mock tests. This will help you become familiar with the exam pattern and improve your problem-solving skills.

Stay Updated

: Keep up with the latest developments and updates related to your subject. JRFAdda often provides updates and supplementary materials to aid your preparation.

Stay Healthy

: Don't neglect your physical and mental health. A healthy lifestyle with proper diet, exercise, and adequate sleep will help you stay focused and perform better in the exam.

Revision

: Regularly revise the topics you've covered to reinforce your understanding. JRFAdda doubt-clearing sessions can be particularly helpful during revision.

Stay Positive

: Maintaining a positive attitude is crucial. Believe in yourself, stay confident, and remember that consistent efforts will yield results.
Conclusion
Cracking the CSIR NET December 2023 Exam is a challenging task, but with the right resources and strategies, it's achievable. JRFAdda has proven to be an invaluable companion for many aspirants on their journey to success. By following their guidance and staying committed to your preparation, you can increase your chances of securing a qualifying rank in this prestigious examination. Good luck!
Frequently Asked Questions about the CSIR NET December Exam
Q1. What is the objective of the CSIR NET Exam?
The CSIR NET examination serves the purpose of assessing candidates' eligibility for Junior Research Fellowships or Lectureships in science-related fields.
Q2. Can MBBS students apply for the CSIR NET Exam 2023?
Yes, individuals who have completed an MBBS, B Pharma, BE/B Tech, M.Sc., or hold a degree in any science-related field are eligible to apply for the CSIR NET Exam. They should have secured a minimum of 55 percent in their respective disciplines.
Q3. What are the age requirements for a lectureship in CSIR NET?
There are no specific age restrictions for candidates applying for lectureships in CSIR NET. Applicants of all ages can apply for a lectureship position.
Q4. Will CSIR NET Exam be conducted in December 2023?
The CSIR NET 2023 Exam is scheduled to take place from December 26 to 28, 2023, as per the latest update by CSIR. It will be conducted online.
Q5. What is the validity of CSIR-NET Certificate?
CSIR NET certificate is valid for a period of 02 years effective from the date mentioned in NET Certificate.
Q6. What is the total tenure/duration of CSIR-NET JRF Fellowship?
CSIR NET certificate is valid for a period of 02 years effective from the date mentioned in NET Certificate.
For the latest exam updates, study materials, and preparation tips, you can visit JRFADDA.
Best of luck with your CSIR NET December Exam Journey.