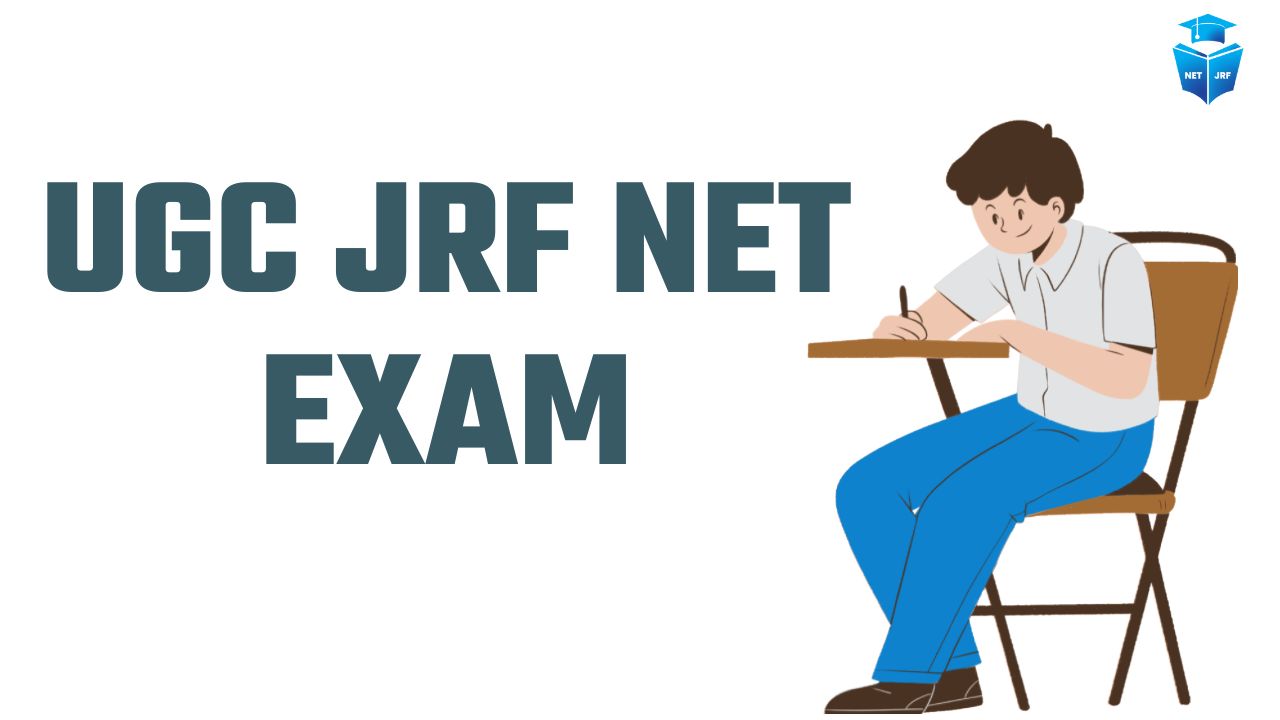 Are you preparing for the UGC JRF NET Exam and wondering how to make the most of the last week before the big day? With the right strategy and focused preparation, the final week can be a crucial period for boosting your confidence and enhancing your chances of success. In this article, we will explore the significance of strategic preparation and analyze an effective last week's strategy for the UGC JRF NET Exam.
The UGC JRF NET Exam, conducted by the University Grants Commission (UGC) in India, is a national-level eligibility test for determining the eligibility of candidates for the role of Assistant Professor and the award of Junior Research Fellowship (JRF).
The exam aims to assess the candidates' knowledge and understanding of various subjects within the social sciences, humanities, and sciences.
UGC JRF NET Exam consists of two papers: Paper 1 tests the candidates' general awareness, teaching/research aptitude, and reasoning ability, while Paper 2 evaluates their subject-specific expertise.
JRFAdda is a valuable online learning platform that offers comprehensive study materials, practice tests, and guidance for candidates preparing for the UGC JRF NET Exam. JRFAdda provides a user-friendly interface and a structured approach to help candidates navigate through the vast syllabus and enhance their understanding of the subject matter. It offers curated study materials that cover all the relevant topics for the exam, including important theories, concepts, and research methodologies.JRFAdda also provides regular updates and notifications regarding exam dates, syllabus changes, and important announcements related to the UGC JRF NET Exam. The platform offers mock tests and previous years' question papers to help candidates assess their preparation level and get familiar with the exam pattern and time management. Additionally, JRFAdda features expert faculty who provide video lectures, tips, and strategies to help candidates optimize their preparation and improve their performance in the exam. Overall, JRFAdda is a valuable resource for aspirants of the UGC JRF NET Exam, offering comprehensive study materials, mock tests, and expert guidance to enhance their chances of success in this prestigious examination.
Introduction
The UGC JRF NET Exam is a highly competitive examination that assesses the eligibility of candidates for Junior Research Fellowship (JRF) and lectureship in Indian universities and colleges. It requires a deep understanding of various subjects, research aptitude, and critical thinking skills. To excel in this exam, it is crucial to adopt a well-structured and strategic approach to your preparation.
Understanding UGC NET/JRF Exam
Before diving into the last week's strategy, let's briefly understand the UGC NET/JRF Exam. The exam consists of two papers: Paper 1, which is common for all subjects and tests the candidates' teaching and research aptitude, and Paper 2, which is subject-specific and evaluates the candidates' in-depth knowledge of their chosen subject.

Importance of Strategic Preparation
Strategic preparation plays a pivotal role in achieving success in any competitive exam, including the UGC JRF NET Exam. It helps you optimize your time, focus on essential topics, and ensure thorough revision. By following a well-defined strategy, you can streamline your efforts, manage stress, and perform at your best during the examination.
Analyzing Last Week's Strategy
The last week before the UGC JRF NET Exam requires careful planning and execution. Let's break down the key steps to maximize your preparation during this crucial period:
Setting Clear Goals
Start by setting clear goals for the last week. Determine the number of topics you aim to revise and the amount of time you will allocate for each subject.
Revisiting the Syllabus
Thoroughly review the entire syllabus, focusing on important concepts and subtopics. Identify any areas where you feel less confident and prioritize them for revision.
Prioritizing Topics
Based on the weightage and difficulty level of different topics, prioritize your revision. Focus more on areas that carry higher marks or are challenging for you.
Creating a Study Schedule
Create a comprehensive study schedule for the last week, allocating specific time slots for each subject. Divide your time wisely to cover all the essential topics while allowing for breaks and rest.
Practicing Previous Year Papers
Solving previous year papers is an excellent way to familiarize yourself with the exam pattern, question types, and time management. Dedicate some time to practicing and analyzing these papers.
Taking Mock Tests
Mock tests simulate the actual exam environment and help you assess your readiness. Take at least a couple of mock tests during the last week to evaluate your performance and identify areas for improvement.
Managing Time Effectively
Time management is critical during the UGC JRF NET exam. Practice solving questions within the stipulated time to enhance your speed and accuracy.
Tips for Effective Last Week Preparation
To make the most of the last week before the UGC JRF NET exam, consider the following tips:
Focus on Revision
The last week should primarily be focused on revision rather than learning new topics. Reinforce your understanding of key concepts and revise important formulas, definitions, and theories.
Practice Mindful Learning
Instead of mindlessly cramming information, practice mindful learning. Understand the underlying principles and make connections between different topics to enhance your retention.
Stay Consistent
Consistency is key during the last week. Stick to your study schedule and avoid procrastination. Small, regular study sessions are more effective than cramming all at once.
Take Breaks
Taking short breaks between study sessions is crucial for maintaining focus and preventing burnout. Engage in activities that help you relax and recharge, such as going for a walk or listening to music.
Seek Clarification
If you encounter any doubts or confusion during revision, don't hesitate to seek clarification from teachers, mentors, or online forums. Clearing your doubts will boost your confidence.
Stay Positive and Confident
Maintaining a positive mindset and believing in your abilities is essential. Avoid negative thoughts and self-doubt. Visualize yourself succeeding in the exam to boost your confidence.
Common Mistakes to Avoid
While preparing during the last week, it is crucial to steer clear of common mistakes that can hinder your performance. Avoid the following:
Overloading yourself with excessive study hours, leading to fatigue and burnout.

Neglecting proper sleep and rest, which can affect your concentration and memory.

Learning new topics instead of focusing on revision, leading to confusion and incomplete understanding.

Underestimating the importance of mock tests and previous year papers, missing out on valuable insights into the exam pattern.

Allowing stress and anxiety to overpower your preparation, affecting your performance on the exam day.
Conclusion
The last week before the UGC JRF NET Exam holds immense potential to boost your confidence and solidify your preparation. By setting clear goals, revisiting the syllabus, prioritizing topics, creating a study schedule, practicing previous year papers, taking mock tests, managing time effectively, and following the tips outlined in this article, you can optimize your last week's preparation and increase your chances of success.