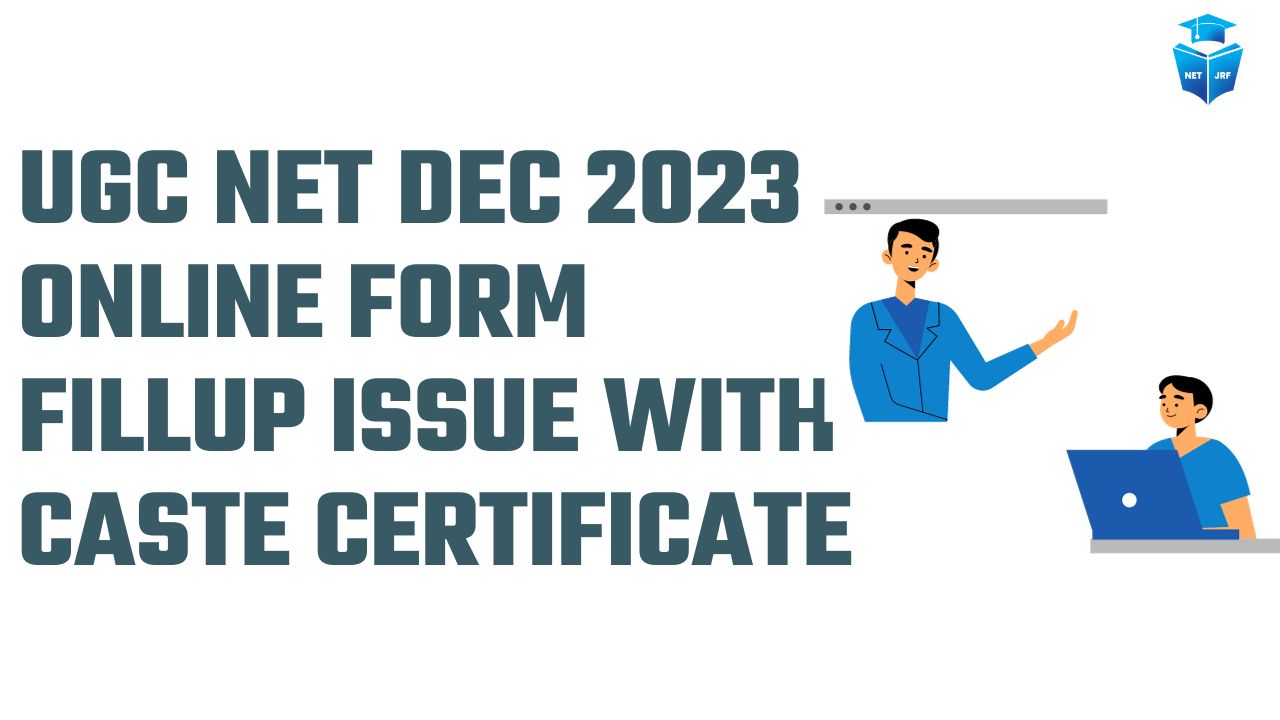 The National Testing Agency (NTA) has been at the forefront of conducting various competitive examinations in India. Among its many responsibilities, one significant examination it oversees is the University Grants Commission National Eligibility Test (UGC NET). As we approach the UGC NET December exam 2023 session, candidates have been facing a peculiar issue related to the online form fill-up process, particularly concerning caste certificates and choosing examination centers. In this blog post, we will delve into the details of this issue, what it means for aspiring candidates, and how to navigate it effectively.
Understanding the UGC NET Dec Exam 2023 Form Fill-Up Issue
The UGC NET examination is crucial for individuals aspiring to become assistant professors or secure Junior Research Fellowships (JRF) in various Indian universities and colleges. NTA usually conducts the UGC NET JRF Exam twice a year, in June and December. The December 2023 session, like previous editions, garnered immense attention from candidates across the country.
However, candidates preparing for the UGC NET December exam 2023 session noticed an unusual problem during the online form fill-up process. Two key issues have emerged:
Caste Certificate Requirement: Candidates from reserved categories, such as Scheduled Castes (SC), Scheduled Tribes (ST), Other Backward Classes (OBC), and Economically Weaker Sections (EWS), have reported difficulties in uploading their caste certificates. The issue has primarily revolved around technical glitches on the NTA portal and a lack of clarity regarding the format and size of the caste certificate files.
Centre and State Preferences: Another challenge has been experienced while selecting examination center preferences. Many candidates have found the allocation of centers to be far from their preferred locations, leading to concerns about accessibility and convenience during the examination.
NTA's Response to the Issue
In response to the concerns raised by UGC NET December 2023 candidates, the National Testing Agency has taken certain measures to address the issues:
How Candidates Can Navigate the UGC NET Dec 2023 Form Fill-Up Issue
If you are an aspiring UGC NET candidate for the December 2023 session and have encountered issues related to caste certificates and examination center preferences, here are some steps you can take to navigate the situation:
Conclusion
The UGC NET Dec Exam 2023 online form fill-up issue concerning caste certificates and examination center preferences has been a source of concern for many aspiring candidates. However, with NTA's proactive response, including the extension of the application deadline and clearer guidelines, candidates can overcome these challenges. It is essential to stay updated with NTA's official announcements and seek assistance when needed to ensure a smooth application process. With determination and the right approach, candidates can focus on their preparations for the UGC NET December 2023 examination and work towards their academic and research aspirations.